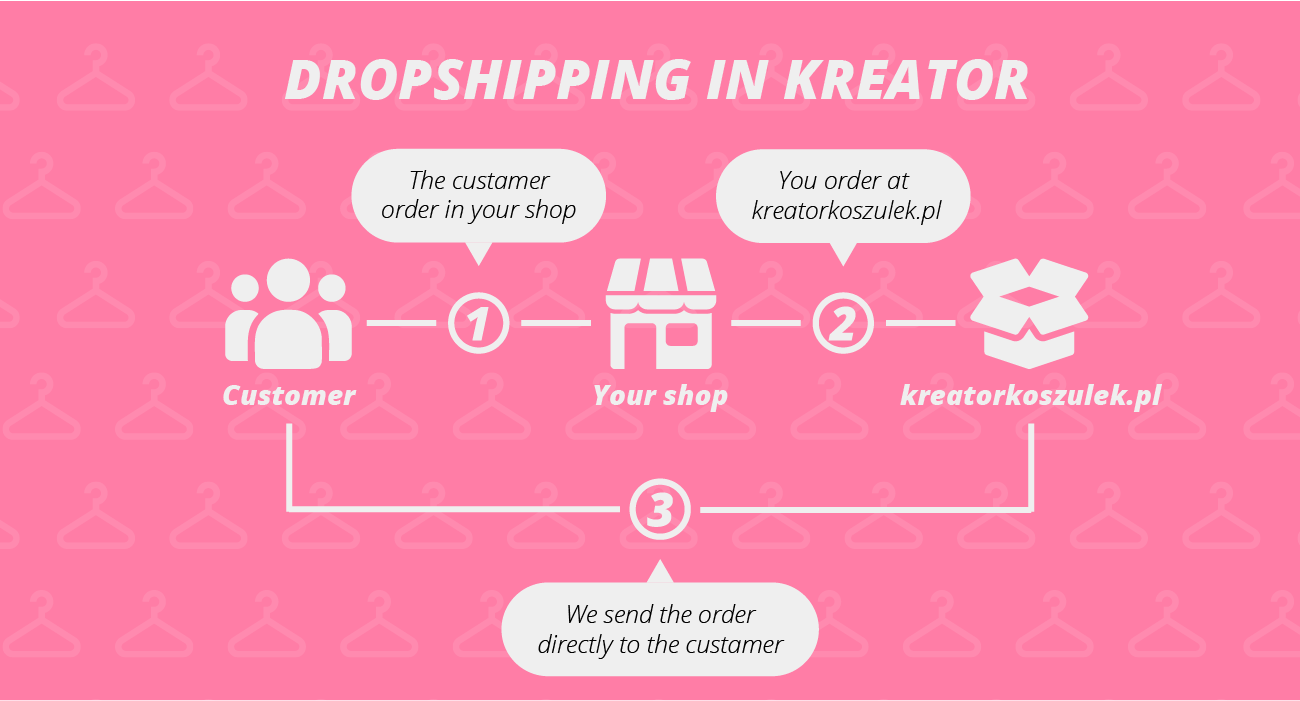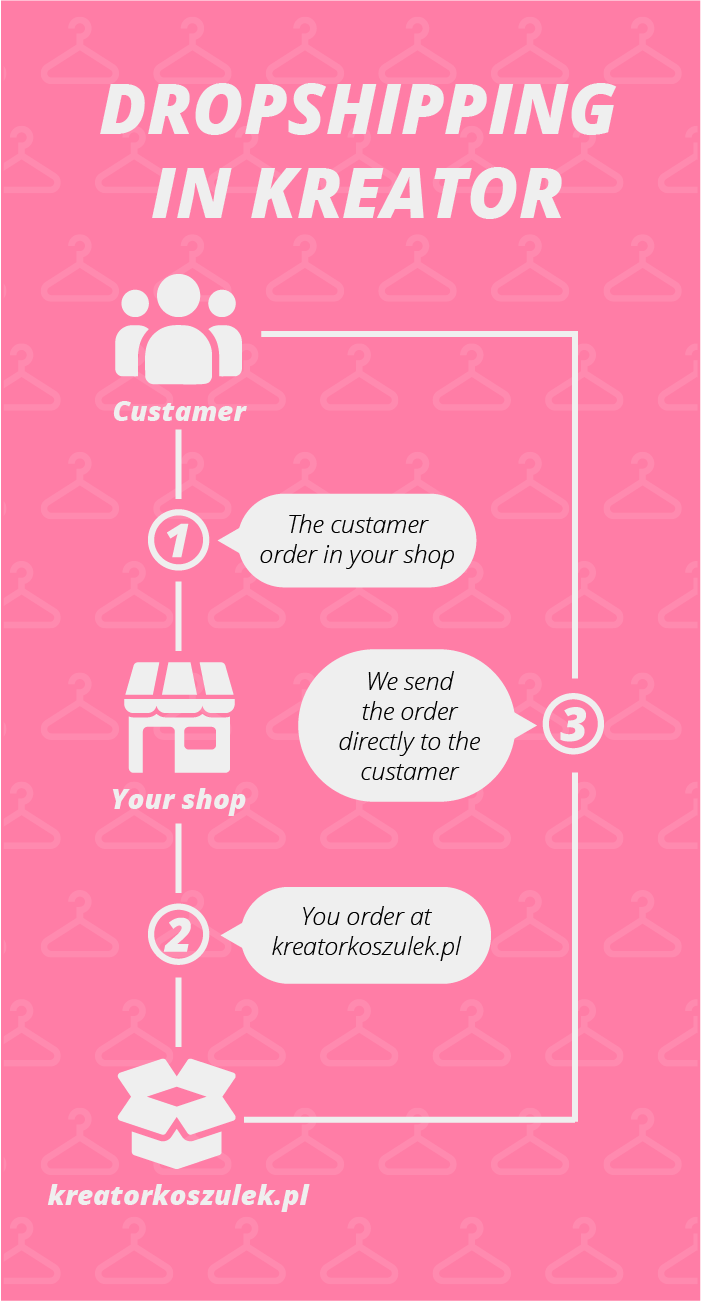 Dropshipping? How does it work?
Dropshipping is an Internet sales model, where the shipment of goods is being passed on the supplier.
The role of the shop is limited to collecting orders and forwarding them to the supplier, who then ships the goods directly to the customer.
Who is it for?
The offer is addressed to:
– online shops
– all kinds of sellers (Allegro etc.)
– groups active on social media (Instagram, Facebook etc.)
We cooperate in the following variants:
– classic dropshipping- we ship directly to the customers
– we periodically ship to the seller and the seller later on to the customer.
– the seller buys the products to have its own supplies.
Why is it worth it?
– there is no minimum order quantity
– you set the price for your customers yourself
– you buy from us at wholesale prices
– settlement at the end of the month
– fast shipping to the target customer (2-3 working days)
More information:
tel: 0048 790 584 323
email: biuro@kreatorkoszulek.pl